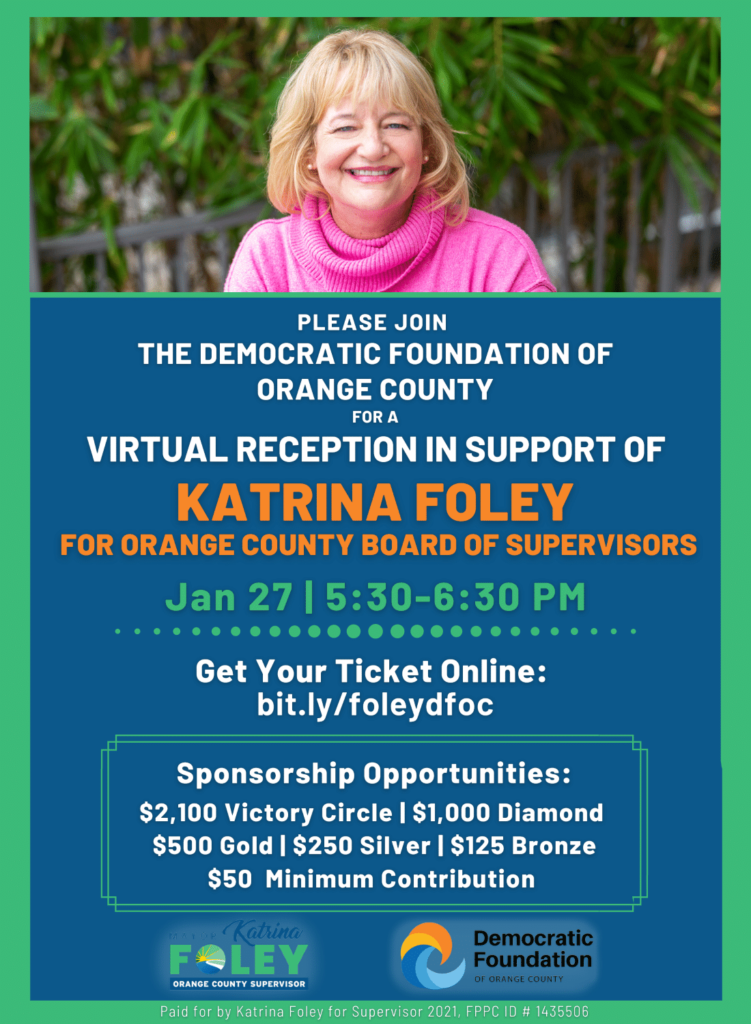 The DFOC invites you to meet candidate Katrina Foley
The Democratic Foundation of Orange County is hosting a virtual reception to support the work of Costa Mesa Mayor Katrina Foley in her campaign for the Orange County Board of Supervisors.
We hope you'll join us on Wednesday, January 27 at 5:30 p.m.
It is vitally important that we bring leadership, common sense, and honorable values to this seat. For too long the Republican-majority Board of Supervisors has failed the people of Orange County, and Katrina is our fighting chance to change that!
She is the lone Democrat in this race, running against four Republican opponents, and are so proud to put our support behind her.
Her plans to address the failures of the current Republican-led BOS and enact policy that follows what scientists and doctors are saying about the pandemic are so crucial right now. Katrina's long-term priorities to address homeless and affordable housing will bring a voice to the issues we've been fighting for.
Please join us for a conversation with our next Supervisor, Katrina Foley.
This event is open to both members and non-members of the DFOC.
You can secure your ticket here:
bit.ly/foleydfoc
---